WELCOME TO PARK 'N SHADE RV.
CHOOSE AN OPTION BELOW:
Casa Grande RV Facility
140 W. Cottonwood Lane
Casa Grande, AZ 85222
520-421-9744
casagrande@parknshaderv.com
Monday – Friday | 9am – 5pm
Facility Features:

Covered Parking
Video Surveillance
Secure Fence
Dump Station

Facility Lighting
Resident Manager
Request 24/7 Access

Late Entry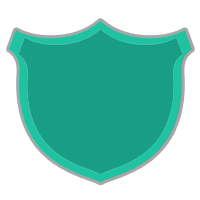 Security and Protection
Our facilities are surrounded by a security fence and monitored by 24/7 surveillance.
Many homeowner associations in the Oro Valley, Tucson, Marana, and Casa Grande areas do not allow recreational vehicles to be parked at your residence, unless they can be concealed on your property. This is not very realistic if you're a home owner without a large garage.
This is where Park 'N Shade RV and Boat Storage can help!
Park 'N Shade RV provides covered parking for all our customers, regardless of the size, or type of RV. We provide storage for large motor homes, camp trailers, snowmobiles, vehicles, ATVs, and boats!
At all of our facilities, we offer state-of-the-art security systems with around-the-clock video surveillance, insuring protection of your investment when you're not here. We monitor all activity at the property and provide each customer with a unique gate access code – providing the highest level of security possible.
I've been parking my RV at Park 'N Shade RV's Tucson location for years. Thanks to the covered parking, my RV doesn't look a day older than when I left it.
I finally found an RV storage facility that I feel safe leaving RV and boat. The Casa Grande facility has video surveillance all over and is surrounded by a security fence.
If you have an RV and live in Arizona, you're going to want to store it at one of Park 'N Shade's facilities. After a long road trip, they make it so convenient with on-site dump stations to clean out your RV.
Easy Steps To Making A Reservation
1. Choose location
Choose our Casa Grande facility to store your RV. Our facilities offer covered parking in a secured area.
2. Select a date and space
Select the exact date that you're looking to reserve a space. Next, pick one of the available spaces depending on your needs.
3. Confirm your reservation
Confirm the listed date and space.